Have you ever wanted to let someone know you enjoyed reading their blog, but didn't really want to leave a comment or send a trackback? Now all you have to do is add a star to the message. Add a star to any message anywhere in the world with just one click to let the author know you liked the entry.
Just by clicking on the "

Add" button on the blog, you can add a

to that entry. You can star an entry as many times as you wish. The number of stars can express how much you enjoyed that entry.
Normal Hatena Stars are free and look like

. There are also

Green Stars,

Red Stars,

Blue Stars and several other types. If you'd like to get some Color Stars, please visit the Color Star Shop where you can purchase some (Hatena Points are required).
You can check to see what Color Stars you currently have by visiting your page on My Hatena.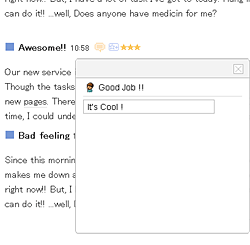 If a person you have added a star to gives you a star as well, you both automatically become "Star Friends" for one month. When you visit a Star Friend's blog, there will be a "

Comment" button next to the "

Add" button, allowing you to leave that person a comment just by a click of the button.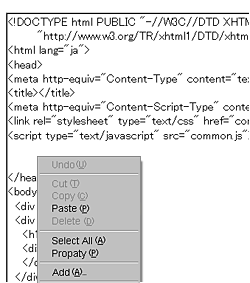 If you are using a blogging service other than Hatena, you can still add the Hatena Star function to your blog. To learn how to install the Hatena Star function, please visit "How to set up Hatena Star".
Compatible blogging services
Movable Type
WordPress
Blogger
TypePad
Our service is compatible with JavaScript enabled blogging services. However you will need assistance from your blogging service provider for services that do not allow script tags.